Dude- its a warm and beautiful day today. We've been pounded with rain and near to freezing weather for the last couple weeks. Rachel called it the other night as we were walking to the beer store. There was a crisp of ice on the grass. "You know", she said "We've had so much cold weather that we are due for one of those unnaturally warm and sunny days." And guys, she was right. These are the days that sustain you through the grey winters. As though the sunny weather weren't enough, I also have a whole bevy of knitting projects on the needles, and I'm pretty stoked on all that. First we have the spiral boot socks from the summer 2006 issue of Interweave. My aunt knit these and she said that they didn't stay up, which seems to be the consensus on ravelry, so I decided to make them into thigh highs instead. The pattern is developing and while I know alot of knitters hate to work in black, I just think there is nothing quite like the look of all those pretty little stitches in that dark shade.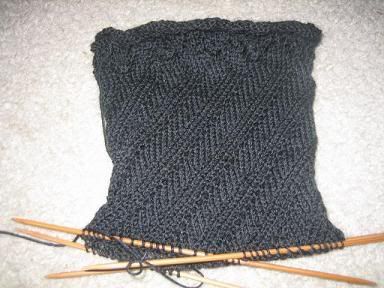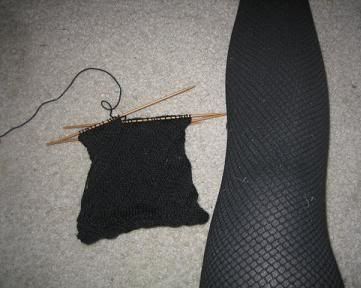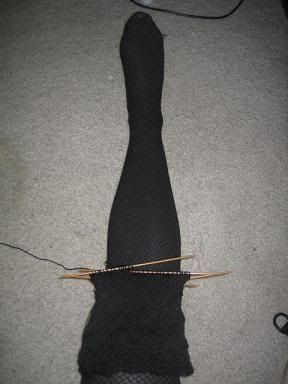 Next up is a pair of socks that I started for my good friend Brian. The yarn is Opal Aktion in a brown and green colorway that is supposed to make a nice fair isle design, but I don't think that the ribbed leg that I haved decided on is going to show it well.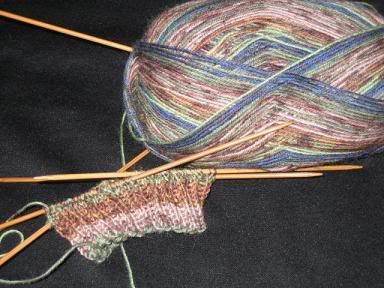 Damn, I just realized what a bore I am project wise........ my next project, and this one is a real shocker..... is socks. Red knee highs, to be exact, using the Knit One Crochet Two Soxx Appeal, which is a fascinating yarn because it is exxxxttteeemmmelly stretchy. Like, beyond stretch and on into boing.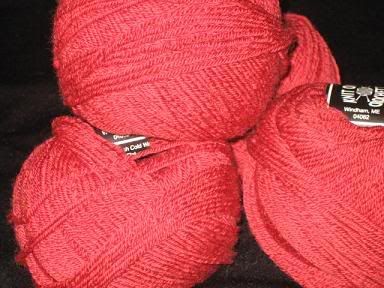 Finally a hat in some of the most beautiful (and expensive!) yarn that I've worked with for awhile. Its Mountain Colors Mountain Goat. This is my mum's Christmas present (whooops) and it is knitting up gorgeously. Silky smoooooth and I can tell its gonna be warm like what.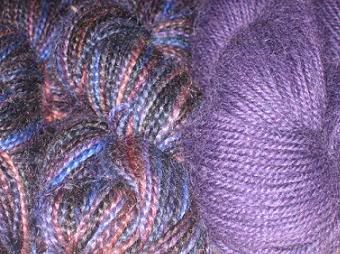 Now if you'll excuse me, I'm gonna go enjoy some sunshine.