Its Halloween time! I have never quite outgrown wanting to carve pumpkins but my themes have changed since I was a little girl carving happy faces on my jack-o-lanterns. My friend Rachel came over the other day to carve the pumpkins that we had dumpstered from Trader Joe's and we decided we would both carve our lip tattoos onto our pumpkins;
Here's Rachel carving 'salty':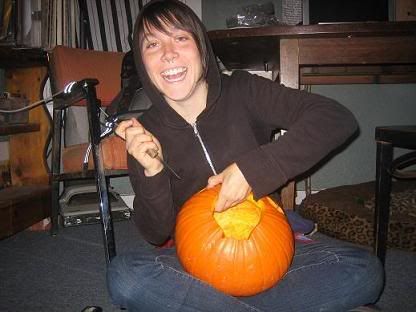 And here I am carving 'FTW':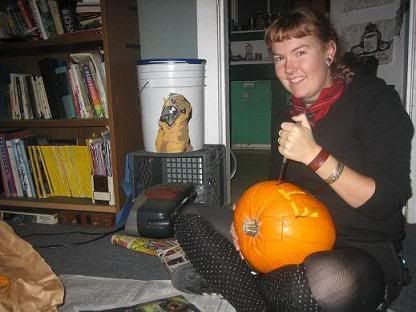 The finished products: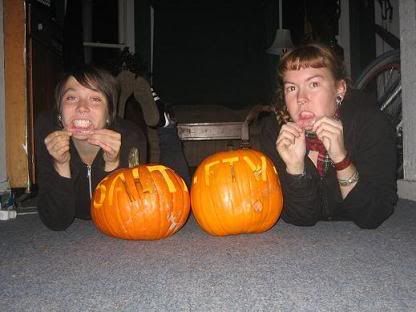 I also carved a pumpkin that has my train tag on it, which is 'dot'. Aside from enthusiastically creating jack-o-lanterns, I've also been enthusiastically knitting. I finished the lace Montana socks and I am so stoked on the way they turned out.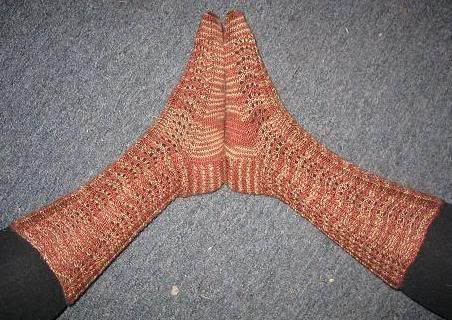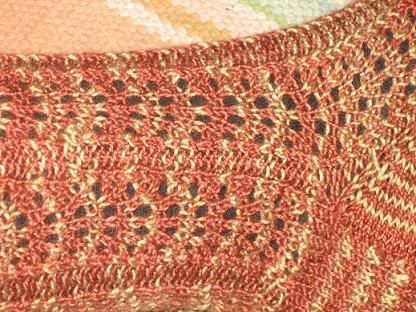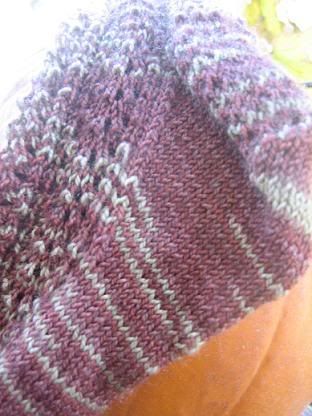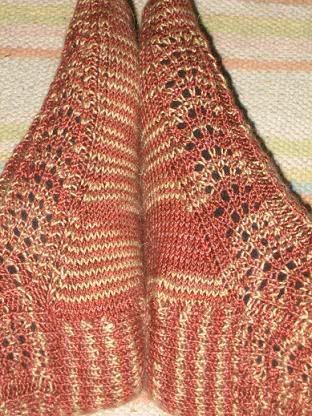 Pattern: Fiber Trends Raindrop Lace Socks
Yarn: The Black Stitch sock yarn, 100% wool
Alterations to Pattern: made socks 10" rather than 8", eye of partridge heel flap
Hooray! And Happy Halloween!