I'm still a little dazed and confused after this weekend. I'm pretty sure I spent about 12 hours on a plane, I know there were 2 dogs and a cat and a whole bunch of women staying in a very small apartment. I have pictures to prove that while I was on the far coast I attended the
Maryland Sheep and Wool Festival
, but I have few memories of it. I do know that I had a yarn accident, that, perpetuated by the generosity of my aunt and grandma, resulted in the purchase of 6 skeins of angora/merino in some lovely spring colors. Its really almost too good to be true.
This booth made me wanna get naked and run through those large, wonderful skeins.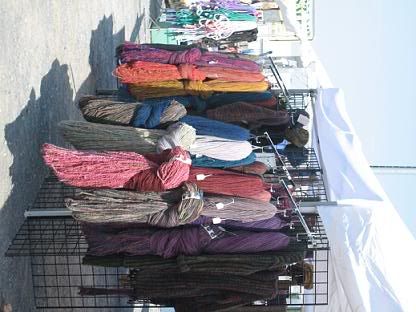 Here's the crew, enjoying a shopping break in the shade. In order, that would be my mum, my grandma and my aunt.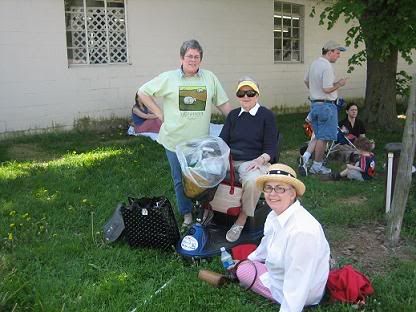 And finally here we are meeting up with my aunts friends Gweny and Marilyn, two of the most interesting ladies I have met in a long time. In my typical fashion, I am instructing the not-so-bright lady how to use the camera, and therefore making a wondeful face.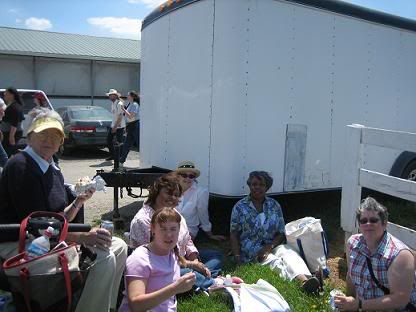 As I have not yet fully come to accept the amount of money spent (nor have I quite accounted for it all), no pictures of the purchases are being posted. As soon as I have come to grips with reality, I'll throw some pictures up here.