I have a whole slough of pictures in lieu of actual text today. It might make it more interesting for you, and it's certainly easier for me. Let the cavalcade begin...
Lets go in chronological order here and start back at Thanksgiving. We don't really celebrate it much anymore, and I don't support the origins of the holiday as a whole, so we just got together and had family time, although we did eat dinner together. Here's Nana, me, Mom and Jane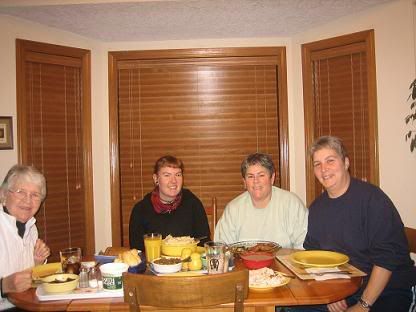 And here's the vegan fare that I brought. Its a vegetable stuffed field roast that accompanied the vegan mashed potatoes that I made.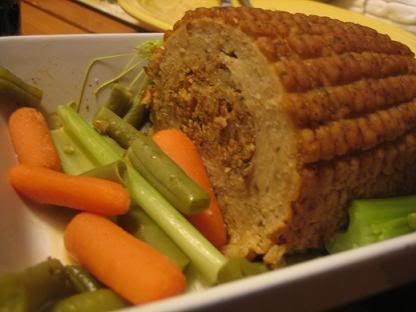 On to good times with Rachel. She gave me a new stick and poke.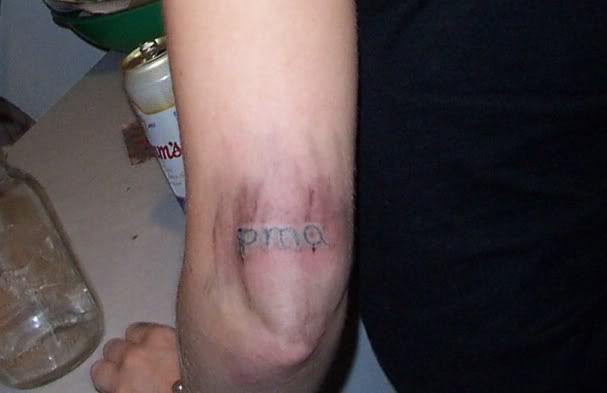 It says 'pma' which is short for positive mental attitude. If you're a punk fan you might get the reference to the Bad Brains song of the same name. I love the irony of having both 'ftw' and 'pma' tattoo'd on my body. Since neither of us is really drinking right now, we went to the mall to get our makeup done before karaoke. We also tried on expensive clothes we could never afford and would never buy.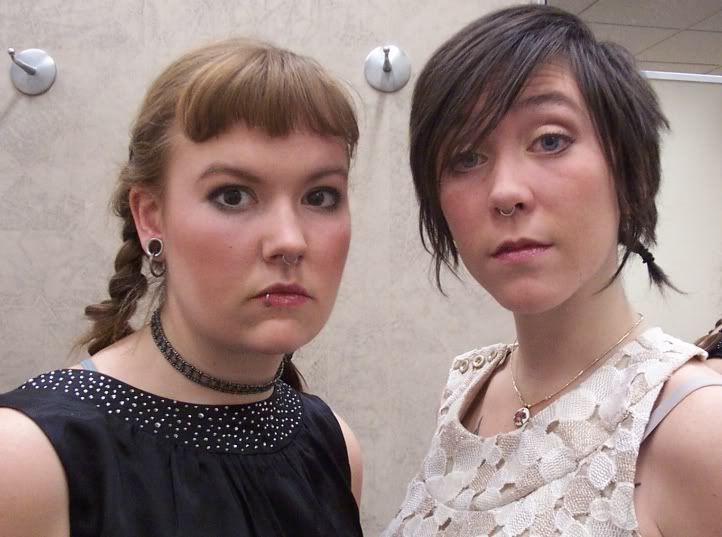 I think I look a bit Tammy Faye Bakker-esque but Rachel says I look fine. We also scoped out some serious footy pajamas.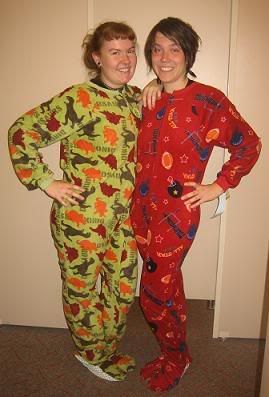 Lest you think this post is thus far devoid of fiber, I stumbled upon this piece of knitwear and took a covert picture because I liked it so much that I wanted to copy it. The back has a sort of kick pleat in it.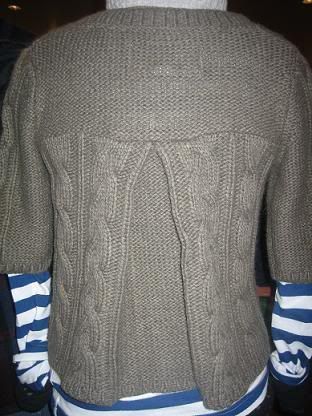 A couple days ago I got coffee with my friend Lance and forced him to hold some knitting. He took it in good stride and I got a very chin-y picture of the two of us.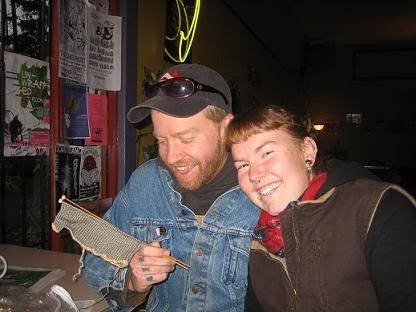 Later I worked on the damn sock that I threw across the room. Here's how the sock looked with the dropped stitches and before I ripped it back: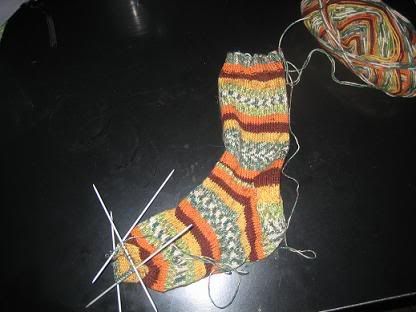 And how much I ripped back, alongside the rather depressing pile of yarn: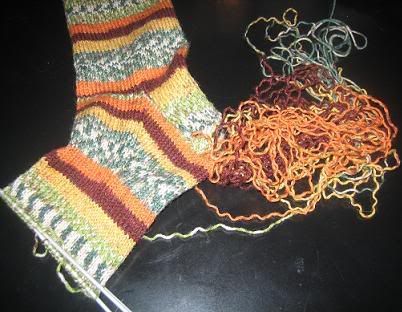 You'll be glad to know that the sock is now finished, but that I was entirely too bored with it to even take a picture of it. Poor underappreciated sock.
A couple posts ago I posted a nice, if somewhat optimistic picture of me knitting in bed. The past couple of weeks, however, it has gotten sooo cold that I can no longer stand to wear pretty little nighties anymore and have gone straight into sweatsuits.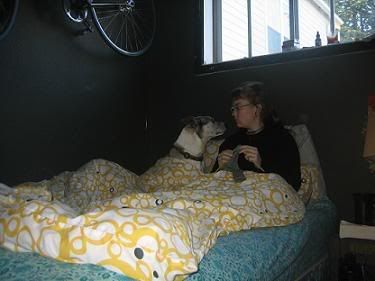 Jack, poor little sissy of a dog, gets so cold at night that I've started not only letting him sleep on the bed, but under the covers as well.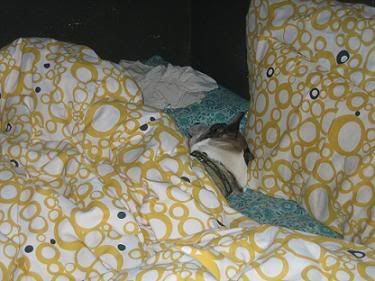 Its a good thing I have this to keep me warm: